döfix Roman shade tapes
döfix offers a wide range of Roman Shade tapes. The unique iron-on adhesive works for heavier fabrics or our extraordinary production aid adhesive works for light transparent fabrics.

The high quality of our products is the essential key for long lasting, appealing shades. Color, transparency, width, loop spacing… The perfect tape for every design!!!

Our large assortment provides you with countless options for any design.

Your creativity is the limit !!!

Our line of "K" tapes is coated with our unique production aid adhesive for the highest production efficiency and exceptional results. The combination of ironing and sewing assures an exact placement of the tapes and puckerless stitching afterwards.
Rollofix RFK
Transparent Roman shade tape with production aid adhesive for transparent fabrics is available in 7 popular colors.


Roman Shade tape RF

Iron-on shade tape for flat Roman shades is available in different colors and loop spacings. Excellent for clean looking shades without stichmarks or light holes when using blackout lining. It's the most efficient way to fabricate Romans shades.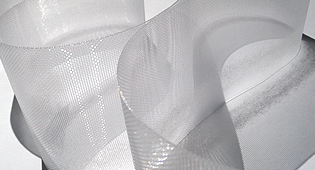 döfix RSTK tape with production aid adhesive.

is specially designed for slatted shades. Horizontal shade tape is used with transparent PVC slats.