döfix ironing tables
Industrial grade ironing tables for the most efficient workplace.
Heavy duty aluminium / galvanized steel construction, 100% rust free
Screened table surface allows penetration of steam
Large, flat work surface
Extra large fabric collection pockets on two sides
Available in 1,5x1 m, 2x1 m and 3x1 m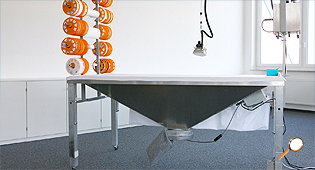 Optional vacuum system. Can simply be added to any döfix ironing table.

The vacuum chills and dries fabrics for maximum work efficiency.

Non corrosive aluminium including electronic controls. Activated by photo-electric beam between the legs of the table. Adjustable times.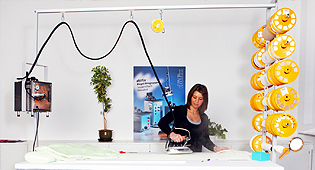 Integrated track system for efficient non fatiguing work.