Aluminum weightbar with connector chains - StraightLine SL
Panels remain organized and cannot get tangled up!!!
When opening or closing a sliding panel system, everybody is familiar with the problem of tangled up panels. The individual panels get tangled up and look like a mess.

The new patent pending invention from döfix takes care of this problem. The weighbars StraghtLine have channels which are connected with glides, that keep them organized.

In a few steps, fabrication of panels with the one of a kind iron-on welt strip from döfix is quick and easy.

The weightbar is available in four stylish colours:

- white lacquer
- brushed silver
- brushed titanium
- brushed black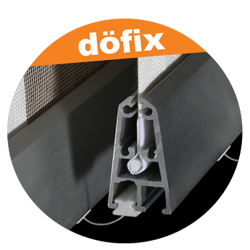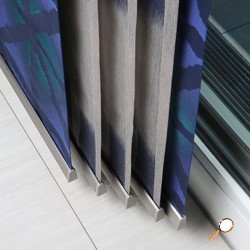 StraightLine SL
StraightLine SL with welt tape
Weightbars are connected with gliding chains to keep them from tangeling up
No tangling of the panels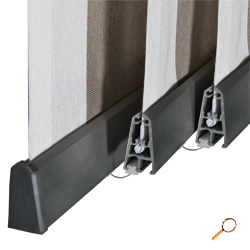 The weightbars are connected with glides and chain
available in 4 stylish colors
StraightLine SL can also be used at the top of the panel as a carrier
Simple elegance...